If you want to dive into how machine learning algorithms function and learn how to train them without having to code, our latest course is just right for you.
Based on our instructor-led machine learning course, L4-ML Introduction to Machine Learning Algorithms, we've designed an online, self-paced version, available for everyone, at any time, and for free.
What is the L4-ML course about?
In a series of videos and exercises, the course guides you through the common concepts of machine learning, for example, the data science life cycle and supervised and unsupervised learning. You'll learn how the machine learning algorithms function for classification, regression, clustering, and recommendation engines. And you get to recap common data preprocessing steps and model evaluation techniques and learn when and what they are needed for.
Here is a screenshot of part of the course that discusses the linear regression algorithm, showing you the Linear Regression nodes you can plug into your workflow and a video explaining what these nodes actually do – behind the scenes.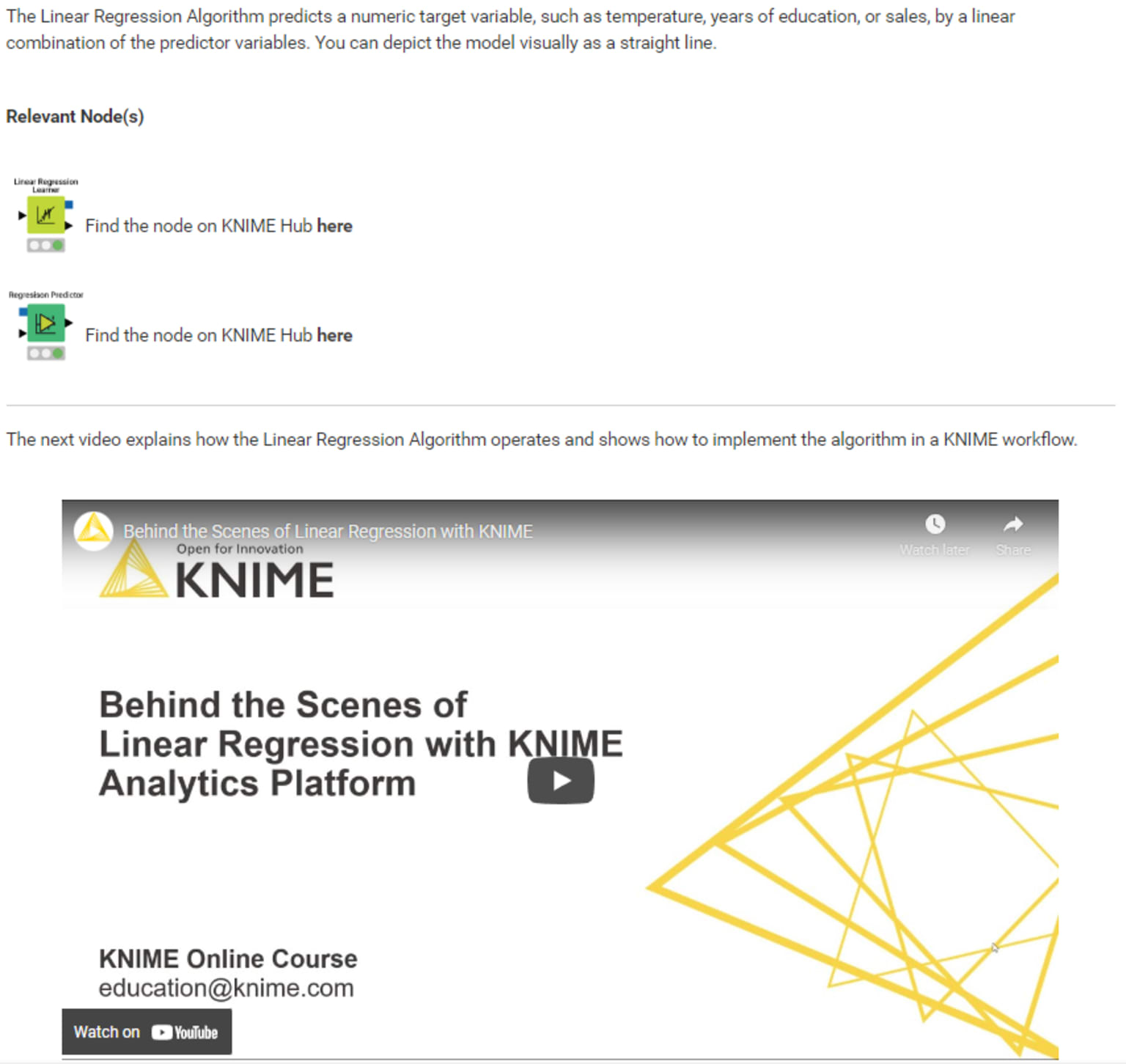 Figure 1. A part of the self-paced course teaching about the linear regression algorithm
The course consists of instructional videos that explain the theory and the KNIME implementation of the algorithms. The essential learning outcome from each section of the course is highlighted and each video is accompanied with a short description of the learnings in that video. Our instructors have also put together a series of exercises for each section of the course and some quiz questions to test your knowledge as you go.
How to access the course?
All of our online, self-paced courses are accessible via the page, KNIME Self-Paced Courses. The overview at the top of the page shows what's currently available. If you scroll down the page, you'll find details about the contents of each course.
Start learning ML without having to code
When you enroll in a course, you are taken to our learning management system (LMS). Note that you need to create a KNIME account to enroll in a course and enter the LMS platform. No-code/low-code platforms are making sophisticated data science techniques like machine learning available to everyone. You can get started right away!