The Single Environment for Enterprise-wide Data Science
From the software engineers pulling data from multiple systems, to the statisticians building complex analytical models, to the domain experts injecting subject matter expertise, to the analysts delivering insight across the organization – they all rely on each other's feedback and support to solve data problems, but, in many cases, they all work in different tools, languages, and systems.
KNIME empowers all these diverse groups to work together not just to solve a given analytical problem, but to analyze, productionize, iterate and build standards.
With KNIME Business Hub, organizations gain a single environment, where users can securely browse, find, build, deploy, and monitor their analytics solutions.
Over time, they form data communities and build repositories of solutions together, creating more insights for the organization. By building and sharing solutions that other teams can use and learn from, they provide more and more paths to upskilling different departments. With KNIME Business Hub, organizations gain a complete toolset to make digital transformation possible.
Below, find a walkthrough of all the key capabilities for KNIME Business Hub.
Upskill the Organization with Secure Knowledge Sharing
Rarely carried out in isolation, deriving data-driven insight is a collaborative process. But "data science collaboration is a different beast to simply sharing files" said Mike Leone, Analyst at Enterprise Strategy Group. Data science is complex, requiring sophisticated techniques and the widespread expertise of business experts, IT, and data workers.
KNIME Business Hub offers Teams for groups of people to collaborate, Spaces to store and share solutions within the team or across the organization, and the ability to browse, find, use, and learn from solutions shared across the organization. These three things allow anyone to upskill and start using data analytics in their daily work.
Set Up Teams to Collaborate, Manage, and Track Work in Spaces
Teams can be set up flexibly to align with projects: There's no limit to the number of people in a team, and the same user can be a member of multiple teams. The data steward can be on a team with the financial analyst as well as the marketing analyst. The Python coders can team up with the visualization specialists. The synthetic chemists with the computational biologists. This makes it easy for teams across skill sets to learn from each other, build on each other's applications, and accelerate solution building.
Teams collaborate in spaces, which are like folders. As a team builds data science solutions together, data experimentation and workflow management are enabled, with all spaces and their contents versioned. Changes are tracked and you can roll back to previous versions if necessary.
Fig. 1. Setting up and managing teams on KNIME Business Hub
Share Reusable Solutions in Private and Public Spaces
Data science solutions and best practices are shared – either privately in private spaces or across the organization. Data and business experts throughout the organization can then browse spaces, based on permissions, to find and build on solution starters from others.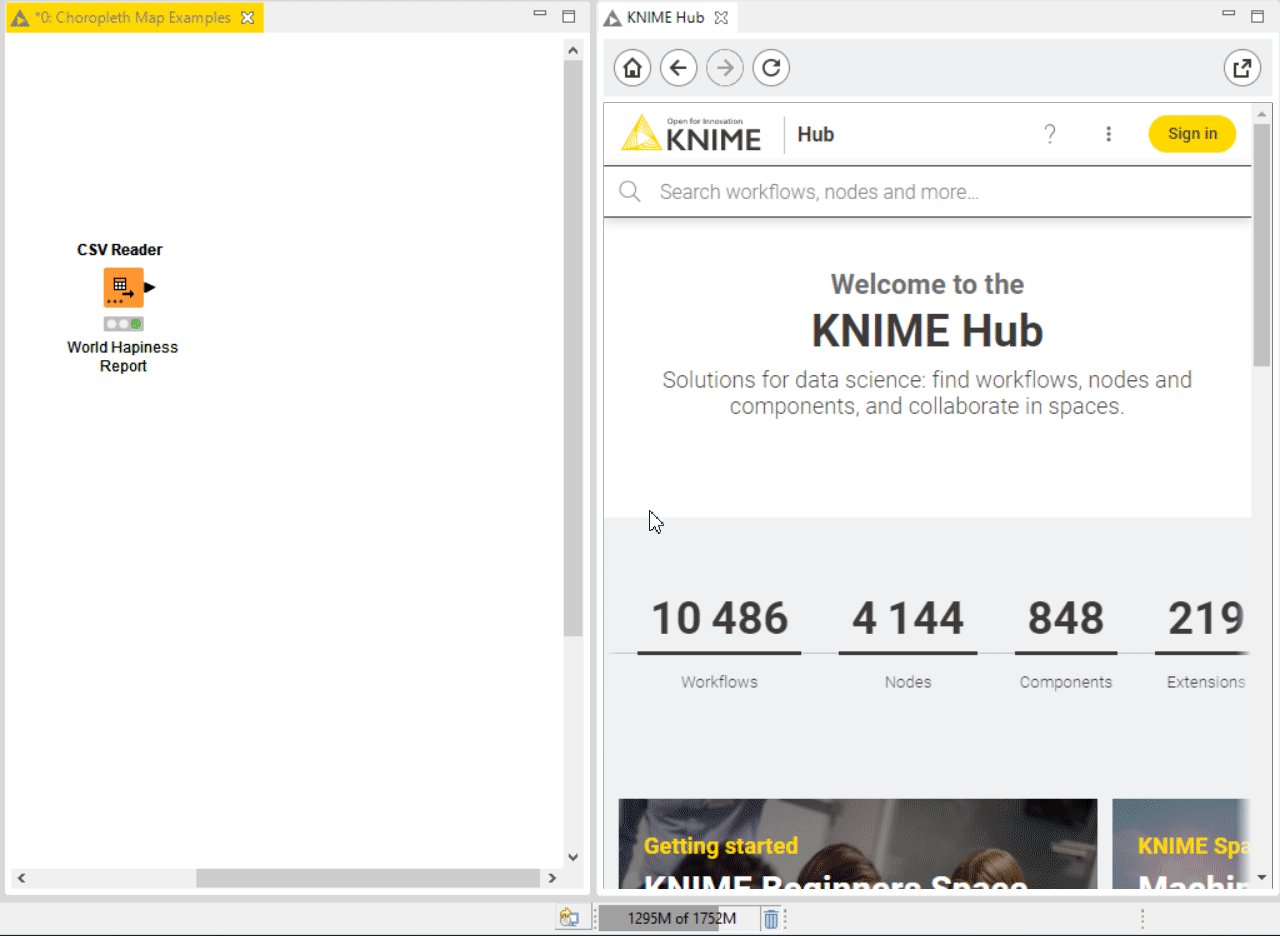 Fig. 2 Browsing public spaces to find solution starters and then drag & drop to use or adjust to your own needs.
Manage Collaboration Spaces Securely within Guardrails
Teams can work securely, managing their own execution resources within the company's central IT guardrails. Team admins can define for example, the specific versions of KNIME Analytics Platform and Python they want to work with, or determine how much computing power is assigned for executing workflows.
Scale as Company & Needs Grow with Cloud-native Architecture
Scalability can be challenging, especially when the IT department has to be involved for all adjustments to the existing setup, from compute power, to software updates, to configuration settings, and more.
KNIME Business Hub is based on cloud-native architecture enabling businesses to use as much as they need, elastically scaling from 10 to 100, to 50,000 users or more. For central IT, administration is easy. IT sets the guardrails, allocating seats and execution cores and the Team admins scale within that safeguard. For example, if IT sets up 1 machine with 32 cores and 64 GB of memory, the Team admins scale within this scope.
Fig. 3. Within the guardrails set by central IT, teams manage their own execution resources
A single installation of KNIME Business Hub can therefore technically support any number of teams running any number of models and deploying them to any number of users. KNIME Business Hub is highly available and reliable, with no single point of failure.
Deliver Insights to People and Systems
The faster you can deliver insight, the faster you can start making informed decisions. But delivering and disseminating analytical solutions across the organization typically takes months, with delays when productionizing has to go through IT.
KNIME Business Hub enables organizations to productionize data solutions more easily. Once teams have built their workflows they can automate them to run on a recurring basis or deploy them as interactive data apps or services, scaling the impact of data analysis across the organization.
Fig. 4. Creating a data app, schedule, or service to deliver insights.
Put Advanced Analytics into the Hands of End Users with Data Apps
Build dynamic data apps without ever needing to write a single line of Javascript or HTML. Data apps can be tailor-built to the end user's precise needs–whether it's to gather data in a form, explore visualizations of data, explore the outcome of an applied machine learning model, inject subject matter expertise into a model, and more.
Data apps can be shared by sending a link and made available to people in the organization who are not team members by sharing to the person's business portal.
Fig. 5. View of solutions shared via the business portal
Automate Manual Data Tasks
Create a schedule to automate execution of workflows, so that you can reduce time spent on labor-intensive data wrangling tasks . For example, if the insight from an analytical solution needs to be sent as a report once a week, or if you want to integrate source data more frequently into your analysis, or update tables, etc., you can create a schedule to run these workflows automatically at specific times. You can also set the schedule to notify colleagues by email when the automated workflows have been run.
Provide Solutions as a Service
Infuse insight from data science into applications across your organization by providing analytics insight as a service and make workflows accessible to external applications via REST API.
Monitor Deployments at a Glance
Easily keep track of all workflow deployments in one place, track versions and creation dates, manage permissions and define who can access a data app or service, and delete deployments that are no longer required.
Fig. 6 Keep track of workflow deployments, versions, creation dates, and manage permissions
Moving Towards a Reality in which Organizations are Truly Making Sense of Their Data
With KNIME Business Hub, KNIME has taken another step to provide organizations with an environment for all data science needs to make data-driven decisioning pervasive across the organization.
"The more we enable teams to learn, reuse, and adapt each other's solutions, the faster we move towards a reality in which an organization is truly making sense of its data," says Michael Berthold, CEO and co-founder of KNIME.