KNIME launches Integrated Deployment, Elastic Scaling and Hybrid Deployments, Metadata Mapping, and Guided Analytics - solving four major enterprise challenges in a simple and unique way.
Integrated Deployment
KNIME Integrated Deployment moves not only the selected model, but the entire data model preparation process into production simply and automatically. This allows continuous optimization in production and, for the deployment process, saves a lot of time and eliminates risk of errors. The capture and write workflow nodes are now available in KNIME Analytics Platform and the production workflow can be deployed on KNIME Server. Two new Integrated Deployment workflows are available on the KNIME Hub. One for Machine Learning and one for Continuous Deployment - both of which can be used and customized.
Learn More
Elastic and Hybrid Execution
Leverage the enterprise infrastructure choices while covering periods of high demand, dynamically. This reduces costs by starting up special-purpose, pay-as-you-go (PAYG) executors without needing to maintain specialized hardware year round. KNIME Executor Groups and Reservation are new features in KNIME Server. KNIME Server is now available on the AWS marketplace as bring-your-own-license (BYOL), while AWS Auto Scaling can also be used on a PAYG basis with KNIME.
Learn More
Metadata Mapping
The new Metadata Mapping with workflow summary uses the KNIME's self-documenting nature and enables complete metadata mapping of all aspects of the workflow. Blueprint workflows are available on the KNIME Hub for documenting the nodes, data sources, and libraries used, as well as runtime information. These workflows can be extended to cover other aspects of good governance and lineage tracking. For example, the collection of metadata information across workflows via KNIME Server.
Learn More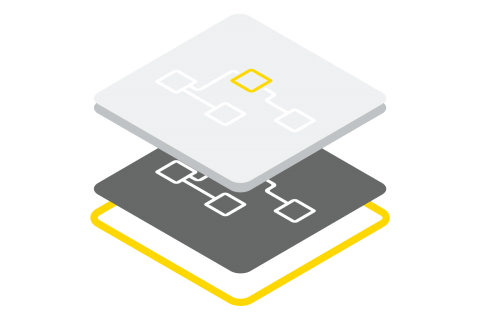 Guided Analytics
KNIME's Guided Analytics applications can be customized based on reusable components and are available on the KNIME Hub. The completely reworked KNIME WebPortal, which is part of the new version of KNIME Server, is the application for the collaboration with end users.
Learn More
Contact us for more information on KNIME Enterprise Features and what they can do for you.